INTERNATIONAL LEGAL ASSISTANCE
MASSA Legal Affairs is MASSA Law Firm's international legal network, established with the objective of providing targeted and high-profile legal assistance between Italy and specific foreign countries.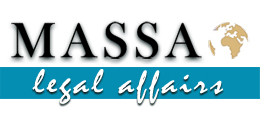 Relying on our network means the best protection for your interests, with the certainty of being able to count on a proven team of internationalists and reliable network of people with whom our firm has had an established and tested professional partnership for some time.
MASSA Legal Affairs does not hold a simple list of national and foreign law firms, nor is it a simple aggregator of links or occasional contacts. On the contrary, it is a true network of partners which MASSA Law Firm deals with
genuinely and on a daily basis
on files and cases with an international profile for private individuals, professionals, companies and Italian and foreign public bodies.
Below is the up-to-date list of partners that have joined our network and with whom we work:
METZNER RECHTSANWÄLTE

-

www.kanzlei-metzner.de

Dr. Metzner Rechtsanwälte is a German law firm specializing in intellectual property, media, and IT. Clients are online retailers, rights exploiters, publishers, agencies, and authors, or any company that needs of advice in the fields of expertise of the law firm. Dr. Metzner Rechtsanwälte deals with several specific issues and activities in the above matters, such as IT contracts, trademark matters, unfair competition disputes, copyright issues, registration of trademarks, drafting of general terms, conditions and license agreements, and complaints for legal infringements, defending clients from charges against them - out of court or at trial.

CENTRIUS

-

www.centrius.be

Centrius is a Belgian international law firm with headquarters in Brussels and Wallonia, run by Mr. David Blondeel. As a full-service law firm, it provides a wide range of legal services to companies and individuals, both nationally and internationally, and specializes in corporate, banking, commercial and tax law, intellectual and industrial property rights, and international cases.

Khurana & Khurana, Advocates and IP Attorneys

-

www.khuranaandkhurana.com

Khurana & Khurana, Advocates and IP Attorneys is an international commercial and IP law firm based in India specializing in legal issues related to intellectual property.

RSALIN & PARTNERS Law Firm

-

rsalin-partners.kz

RSALIN & PARTNERS Law Firm is an international law firm with headquarters in Almaty (Kazakhstan) specializing in international, commercial, corporate and banking law, and intellectual and industrial property rights.

The Legal Partner - Abogados y Asesores

-

thelegalpartner.es

The Legal Partner is an international firm providing differentiated tax and legal assistance, thanks to an innovative vision of advisory services. The firm aims to deliver a new model of professional services that is more personal, experienced and competent, based on a commitment to excellence and dedication to provide the highest quality services to companies, individuals, expats and employees alike. Its main practice areas are commercial law, accounting and tax law, employment and social security law, private law, and yachting related services.

STUDIO LEGALE BUCCOLIERO (BUCCOLIERO LAW FIRM)

-

www.studiobuccoliero.it

Studio Legale Buccoliero is an Italian law firm specializing in criminal law.

Run by Mr. Ciro Buccoliero, the firm mainly deals with criminal offences concerning public administration, the area of finance and tax, and the environment.

2T LAW – www.2tlaw.com.vn
2T Law is a full service Vietnamese law firm with integrated legal consultancy and litigation services.
With registered office in Ho Chi Minh City (Vietnam), the firm is run by Mrs. Thuy Tran, specializing in inward investment, corporate & commercial, merge & acquisition, banking & finance, real estate, taxation, dispute resolution, civil matters, immigration, and legal translation.

ADVOCATENKANTOOR WEINANS
Advocatenkantoor Weinans is a Dutch law firm with headquarter in Roosendaal (The Netherlands).
Founded in 1984, the firm is run by Mr. Henk Weinans and is specialized in international law, providing bilingual legal services (in Dutch and in English), in judicial and extrajudicial matters. The firm handles mostly commercial matters, contracts, litigation and arbitration, real estate law, labor law, insurance matters and family law.